Posted November 17th, 2023
Xcel Torque Limiter
Prairie Machine's Xcel Torque Limiter protects the boring miner's trim chain drive system during operation thus reducing machine downtime. The Xcel Torque Limiter is a standard option on all new Xcel Continuous Boring Miners. You can retrofit it to any previous miner as well.
Prairie Machine developed the Xcel Torque Limiter as a replacement to the shear pin torque limiting system found on older generation mining machines. Installed between the boring miner's cutting rotors and main gearcase, the shear pin is meant to break during an over-torque event. This event disengages the shear pin system from the gear interface, sparing the main gearcase from possible damage.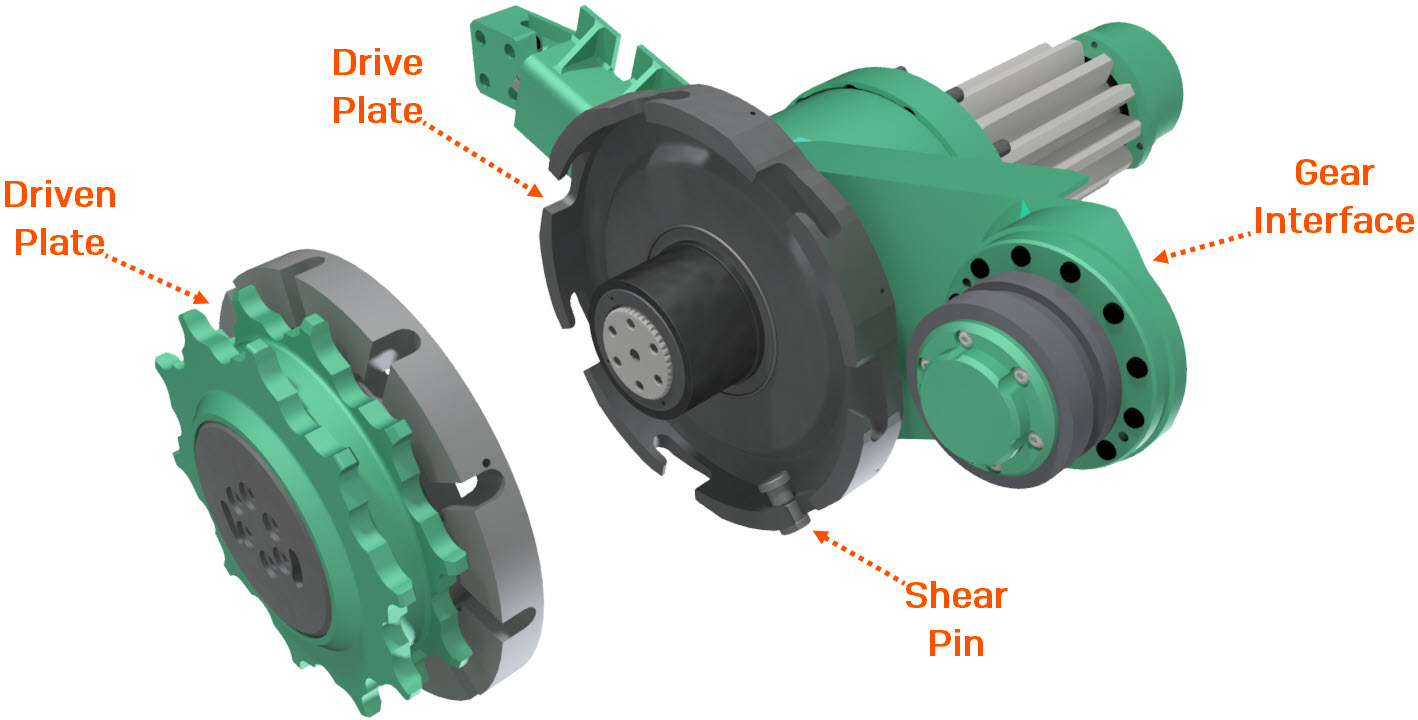 Shear Pin System Anatomy
Shear pin systems were long favoured for their simplicity. However, they often suffered from a series of limitations. Variance in shear pin material and quality led to inconsistent, unreliable operating conditions. When a shear pin breaks too easily, a site will experience unnecessary downtime brought on by machine repair. When a shear pin fails to break after an overtorque event, the miner's drive components can incur serious damage and can become a potential risk to the operator and surrounding mine personnel.
Even a properly functioning shear pin system has its limitations. Any time an overtorque event occurs, maintenance staff must replace the shear pins, putting them in a potentially hazardous situation.
We calibrate the Torque Limiter according to a custom-defined torque range. If the boring miner's cutting components receive excessive force (an "over-torque event"), the Torque Limiter slips to stop the machine. This reduces the load and preserves machine components. The PLC alerts the operator of slips allowing them to make operating adjustments. Unlike a shear pin, the Torque Limiter requires zero maintenance following an over-torque event. This means limited downtime and sparing maintenance personnel the inherent risk associated with machine maintenance.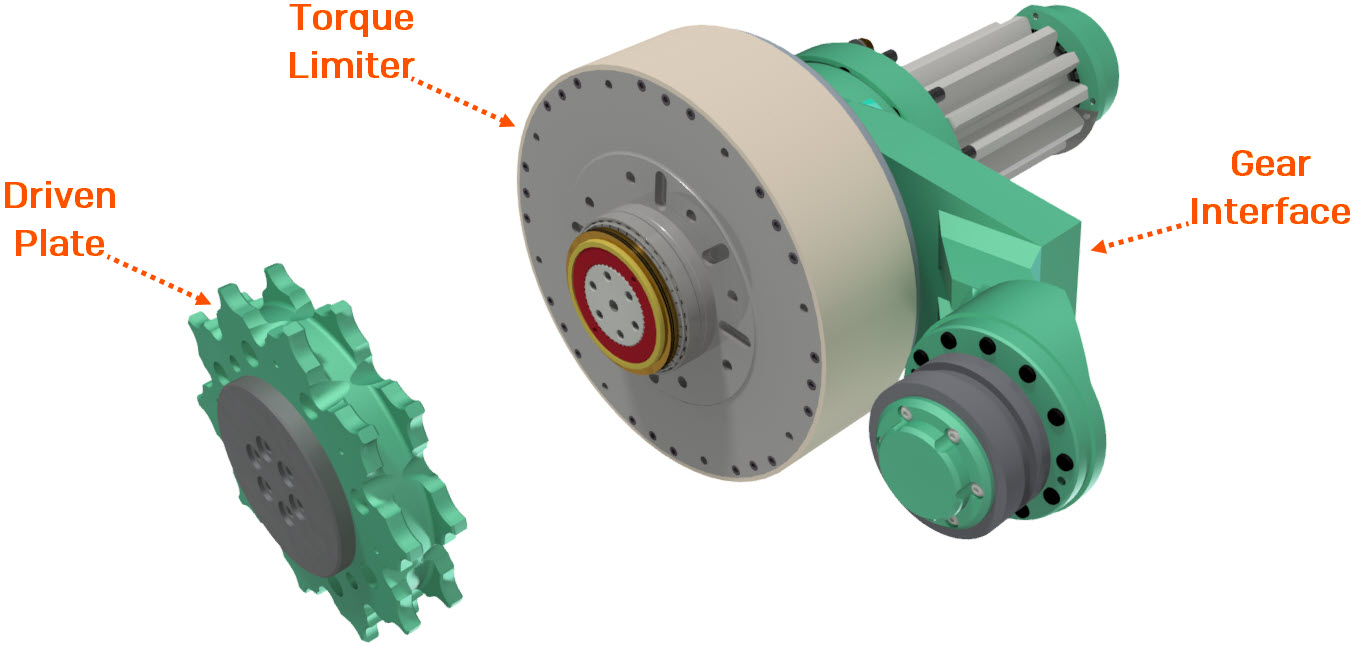 Torque Limiter Anatomy
The Xcel Torque Limiter is a valuable feature on new Continuous Boring Miner builds and a considerable upgrade during miner rebuilds. The system increases mine productivity by protecting a mining machine's vital components and reducing machine downtime and is custom-calibrated to meet an array of production needs.
Header Image Credit: Chris Hendrickson