Posted December 20th, 2022
Assembling Belt Structure While the Belt is in Operation
Prairie Machine's Belt Structure Installation Cart is the latest product to come out of the company's forty-five year push to build unique solutions for their clients.
In the spring of 2020, Prairie Machine was approached by a customer looking to streamline their conveyor infrastructure development processes without having to halt ore production. The team at Prairie Machine put their heads together and, in less than one year, were able to take an idea and a rough pencil sketch and turn it into the first Belt Structure Installation Cart.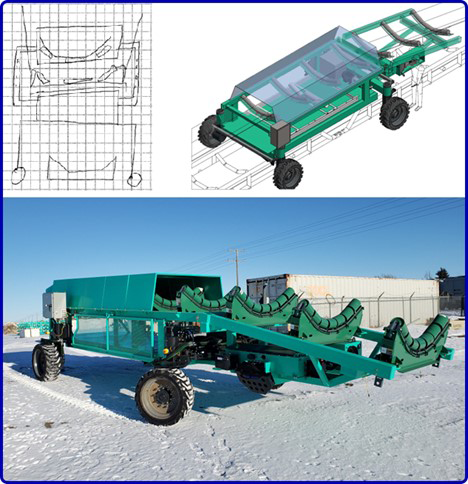 The Belt Structure Installation Cart is a collaboration between Prairie Machine's decades of experience in belt conveyance and continuous haulage and Rokion's ever-evolving battery technology. The machine utilizes the remote-control operation of a Prairie Machine Flexiveyor and the power control and battery management systems of a Rokion R100 to provide a safe, effective way to develop the mine without sacrificing production.
The battery-powered Belt Structure Installation Cart straddles the floor conveyor with ample room to tram and maneuver. As the cart drives forward, it raises the conveyor's ore side belt above a worktable and allows mine personnel to install new conveyor belt structure. As the Cart continues to tram forward, the belt naturally settles onto the newly installed structure.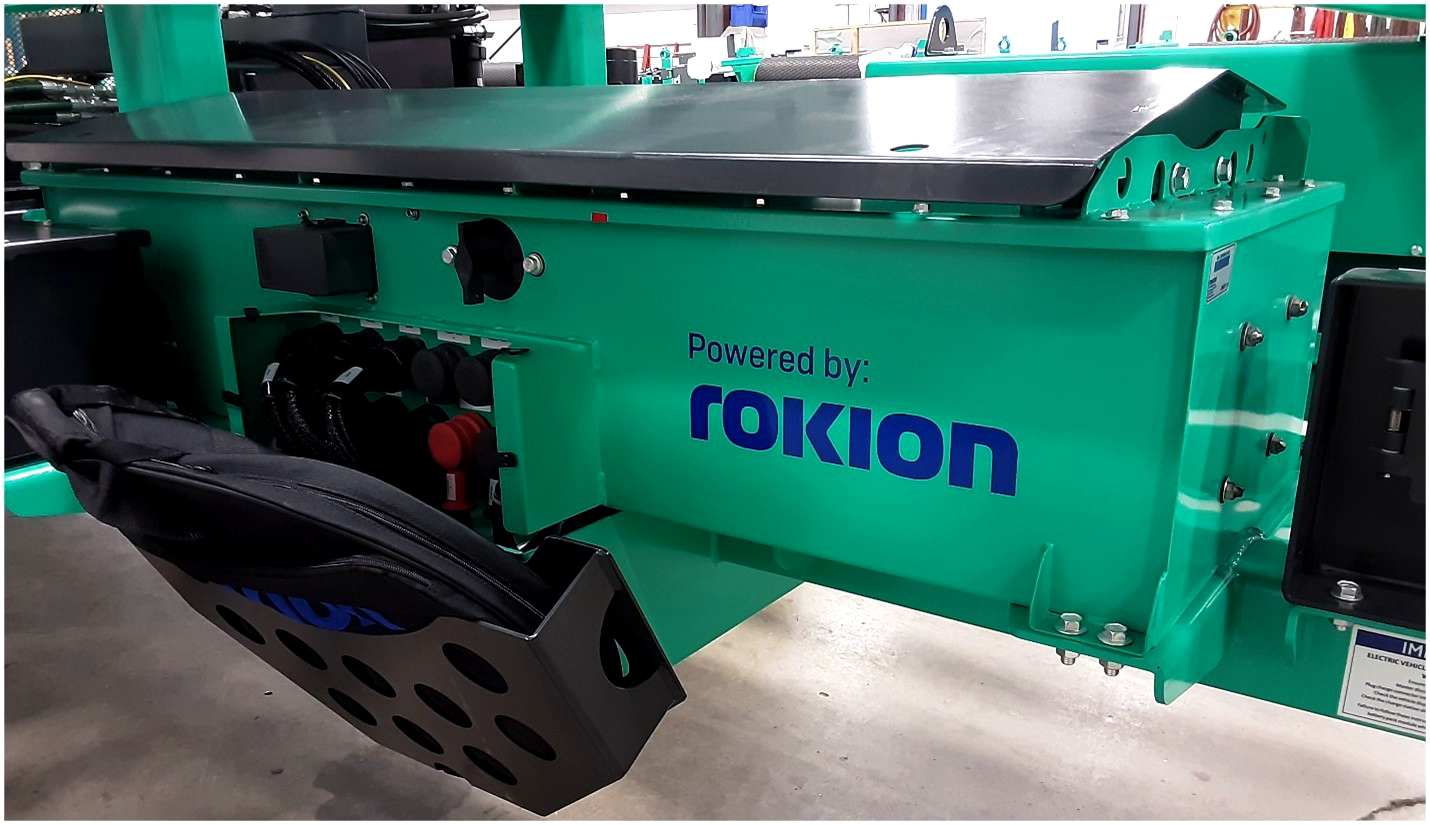 Since the first incarnation of the Belt Structure Installation Cart, Prairie Machine has been hard at work building upon the platform. Its modular construction and remote control operation mean the platform can be adapted for numerous applications, including those with unsafe ground conditions, inadequate air quality, or in areas with hazardous materials. As the demand for battery electric mining equipment continues to grow, Prairie Machine and Rokion continue to look for new opportunities to innovate.